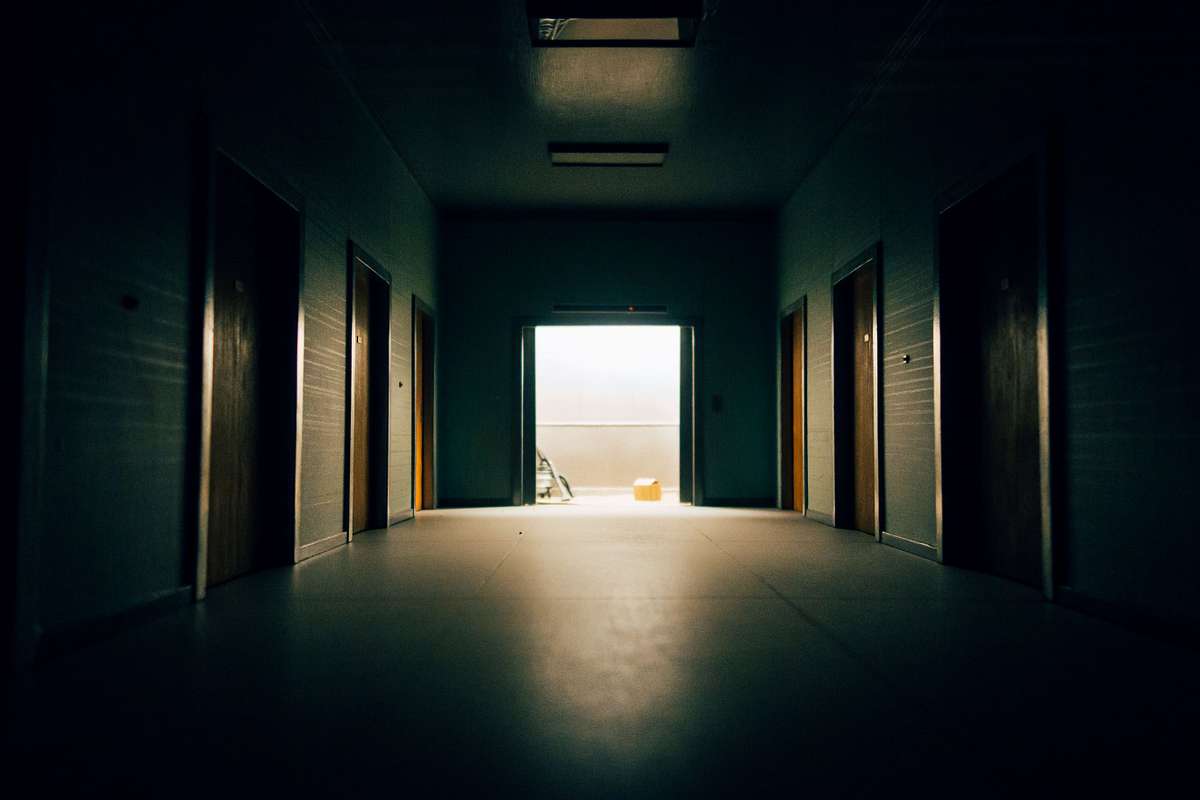 Credit photo: david via Adobe stock

When it comes to horror books, the cover can be just as important as the story itself. A well-designed cover can draw readers in and give them a glimpse of the terror that awaits them inside. In this visual guide, we'll explore the key elements of a great horror book cover and provide tips for creating your own spine-chilling designs.
Understand the genre and target audience.
Before designing a horror book cover, it's important to understand the genre and the target audience. Horror readers have certain expectations when it comes to book covers, such as dark and ominous imagery, bold typography, and a sense of unease. Researching popular horror books and their covers can give you a better understanding of what works and what doesn't. Additionally, consider who your target audience is and what they might find appealing in a horror book cover. Is it young adults looking for a thrilling read, or seasoned horror fans seeking something more intense? Understanding your audience can help you create a cover that resonates with them and draws them in.
Use striking imagery and bold typography.
When it comes to horror book covers, the imagery and typography are crucial elements that can make or break the success of the book. Striking imagery that evokes a sense of fear and unease is essential, whether it's a creepy forest, a haunted house, or a menacing figure lurking in the shadows. Bold typography that stands out and is easy to read is also important, as it can help the book stand out on a crowded shelf or in a digital marketplace. Consider using contrasting colors and fonts to create a sense of tension and intrigue. Remember, the cover should capture the essence of the book and entice readers to pick it up and start reading.
Incorporate elements of fear and suspense.
When designing a horror book cover, it's important to incorporate elements of fear and suspense to capture the attention of potential readers. This can be achieved through the use of dark colors, eerie imagery, and ominous typography. Consider using images that hint at the horrors within the pages of the book, such as a bloodied knife or a shadowy figure. The typography should also be chosen carefully, with a font that is both legible and unsettling. By incorporating these elements, you can create a cover that not only captures the essence of the book but also entices readers to dive into the terrifying world you've created.
Experiment with color schemes and textures.
When it comes to horror book covers, color schemes and textures can play a big role in creating a sense of fear and unease. Dark colors like
black, deep red, and dark purple can create a foreboding atmosphere, while splashes of bright colors can add a jarring contrast. Textures
like cracked or peeling paint, rusted metal, or even blood spatters can add a tactile element to the cover and make it feel more real and
unsettling. Don't be afraid to experiment with different combinations of colors and textures to find the perfect balance for your horror book
cover
Keep it simple and memorable.
While it's important to create a cover that captures the essence of your horror book, it's equally important to keep it simple and memorable. A cluttered or overly complex cover can be overwhelming and turn potential readers away. Instead, focus on a few key elements that represent the themes and tone of your book. This could be a striking image, a bold font, or a clever tagline. Whatever you choose, make sure it's easy to remember and stands out from the crowd.
Browse Horror Book Covers from Indiepremades.